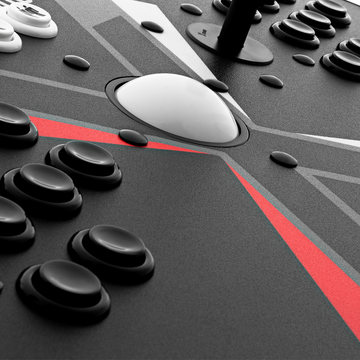 Xgaming® is one of America's longest-running producers of video game hardware and award-winning, commercial-grade arcade machines, with 20+ years of joy delivered into hundreds of thousands of homes.
Xgaming® And The X-Arcade™
Our fanatical passion for delivering the most authentic arcade experience imaginable shows in products that last a lifetime.
Every component in your X-Arcade™ product is carefully chosen to create the most authentic arcade experience imaginable.  
Techcrunch™, IGN™, Wired™, PC Magazine™ and more have issued editor's choice and best of category awards for X-Arcade™ products.   IGN called the X-Arcade Machine the "best all-around arcade cabinet."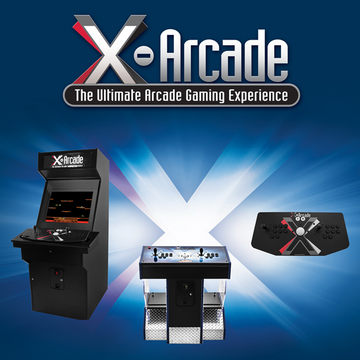 We are proud
gamers.
Compatible with any Game System or Computer with no issues!

The X-Arcade™ was built with internal electronics to be compatible with the major past, present and FUTURE game systems.

X-Arcade™ is constructed with industrial grade materials.

Each X-Arcade™ is meticulously engineered and designed to endure the roughest gaming sessions to ensure longevity.

X-Arcade™ Joystick comes with a quality warranty giving peace of mind.

Here to protect you and your purchase with our quality guarantee.
X-Arcade™:  Rebirth Of The Arcade Experience
X-Arcade™, our flagship brand of authentic arcade gaming products, appeals to the nostalgia for the Golden Age of arcade gaming using industrial-grade, 100% authentic designs which re-create the 80's arcade experience in the home. X-Arcade™ has birthed of an entire industry of retro-arcade gaming. 
What began as a three-person operation has grown to a leading video game accessory brand worldwide serving professional athletes, celebrities, industry-leading companies, universities, AND everyday nostalgia-seekers.
Xgaming® was started in 2000, and was previously-based at the revolutionary graduate program for video games at Carnegie Mellon University's Entertainment Technology Center. (external link)
To find out more about Xgaming®, check out this feature in The Business Times
Featured in
"X-Arcade Machine: The best all-around arcade cabinet."
"The Ultimate Gaming Rig."
"You want this controller, you need this controller!"
"Coolest gadget in the world right now!"