X-ARCADE AWARD-WINNING REVIEWS
"X-Arcade Machine: The best all-around arcade cabinet."
"The Ultimate Gaming Rig."
"You want this controller, you need this controller!"
"Coolest gadget in the world right now!"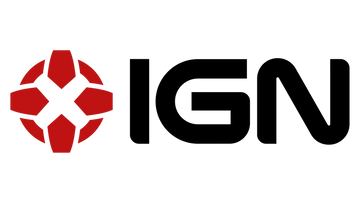 10/10
"More responsive than any other unit on the market and tough enough to withstand years of pounding, fighting aficionados should do themselves a favor and pick this one up as soon as they can."
Love it so much
"In conclusion, I really have to hand it to XGaming: I am very impressed by this unit. This is a well-thought out gaming peripheral that delivers performance beyond what you would expect. At $129 it's also an outstanding bargain. It's rare that you get a product that not only performs near the top of its class but is bargain priced as well! Recommended by RetroBlast."
Editor's Choice 10 out of 10
"The only thing that would make the X-Arcade Solo a more perfect representation of an arcade controller would be if there were cigarette burns in the laminate. Not only is the X-Arcade Solo finely crafted and sturdily constructed, it works flawlessly with the games for which it was intended, namely fighters and arcade ports."
Authentic Classic Timeless.
"The X-Arcade Classic Authentic Arcade Joystick is an amazing product and has to be the best universal joystick that man has ever seen. It's just like having your own personal arcade."
High recommended
"We all have fond memories of our favorite arcade games and the X-Arcade aims to revive them. Large and retro, the controller works with PC, PS2 and Xbox. Just plug it into the PC, download some classic arcade games from the internet and relive those childhood moments."
Discover the X-Arcade™ Product Line-Up
Unleash the Power of Retro Gaming with the X-Arcade™ Collection